El lanzamiento del último navegador de Google, Google Chrome nos hace pensar en como las grandes empresas de Internet "recojen" nuestros datos y sobre todo en como los utilizan posteriormente.
Google Chrome, directo competidor de Firefox (apadrinado también por Google, a través de la Fundación Mozilla), se presentó lleno de buenas críticas en cuanto a la usabilidad, a la política de contenidos y a la protección de datos. La buena crítica respecto a la política de contenidos de Google ya ha sido retirada, mientras que la protección de datos nos siguen remitiendo a su Centro de Privacidad, donde hay unas genéricas condiciones (aparte de ser poco claras), de los que Google hace con nuestros datos personales.
Da igual que un usuario abra una bitácora en Blogger, suba un video a Youtube, use un editor de textos en Google Docs, almacene su historial médico en Google Health o instale Chrome, todos acaban en el puerto californiano que ese centro de privacidad que solamente reconoce la jurisdicción de Mountain View, EEUU, y en donde no se sabe muy bien que se hacen con nuestros datos.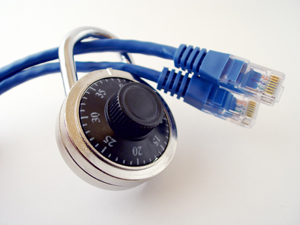 El negocio de los datos, es muchísimo más rentable de lo que un usuario estandar puede llegar a pensar. Claro está que un dato aislado no sirve para mucho, pero los datos que ese mismo usuario genera al usar todos estos servicios, esos, no tienen precio. El cruce de todos estos datos permite saber qué busca, saber desde dónde y cuando se conecta, con quién y de qué habla, donde pasará las navidades, etc. etc.. Cuando más datos se cruzan, mucho más exacto es nuestro "retrato digital". Por eso, la legislación española y comunitaria, que por cierto Google no aplica a los usuarios españoles, prohibe la cesión de datos entre empresas del mismo grupo sin consentimiento alguno, y obliga a las compañías a decir que información tiene de sus usuarios y para que las utiliza.
Pero el juego de datos privados en internet, no es solamente exclusividad de Google, Pocos de los usuarios de Blogger, que cuelgan sus fotos en Flickr o que hablan con sus amigos a través de Facebook o Twitter, han leído las condiciones de uso de estos servicios. La mayor parte de ellas, incluyen tratamiento de datos de carácter totalmente personal, están en inglés y sujetas a legislacion estadounidense. Las traducciones al castellano solamente son "a título informativo".
Proteger y compartir información sólo con quien uno quiera es dificilísimo, pero no imposible. El International Working Group On Data Protection in Telecommunications ha publicado unas recomendaciones para que el usuario de redes sociales intente proteger su privacidad sin morir en el intento. Parafraseando el eslogan de Google: Don't be fool, be informed (No seas tonto, infórmate).
¿Y vosotros, creéis que vuestros datos están a salvo? ¿creéis que están siendo bien utilizados?